Skip to Content
Take Care of Subfloor Soft Spots with Indoor Green Solutions
Have you noticed soft spots in your flooring? If you've recently experienced a flood or another kind of water damage, this could be a telltale sign something's amiss. Soft spots on the floor are a common sign of water damage, and you should get in touch with Indoor Green Solutions as soon as possible. We're Washington, DC's experts in water damage restoration and mold remediation. We can evaluate your situation, make recommendations for repairs, and fix up your flooring as good as new in no time. Simply let us know where the problem is, and our seasoned team can do the rest! Find out more information on soft spots and ways to alleviate the damage below.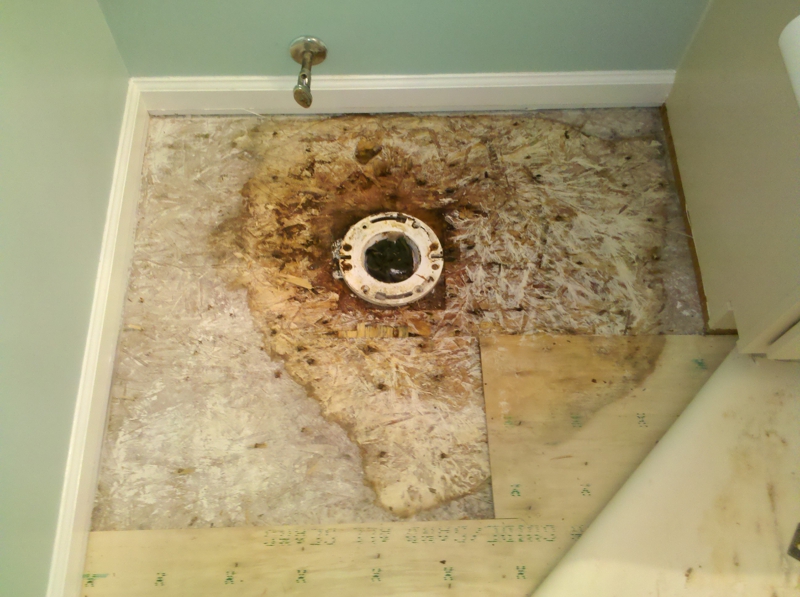 Watch for Other Signs of Water Damaged Floors
By themselves, soft spots on your floor may not seem like a big deal. However, they're often accompanied by an array of other warning signs that something isn't right with your flooring. You might notice your floor sinking in some areas, or perhaps they appear uneven. This may mean you need to replace your subfloor. Squeaky floorboards or floorboards that move when you walk on them might also indicate a deeper problem with your flooring. Should you have reason to suspect water damage, don't let the problem worsen!
Check for Water Damage Problems Beyond Flooring
Water damage isn't always isolated to just one part of your home. You'll probably notice other signs of water damage in areas besides your floorboards. Leaking ceilings or soft drywalls are a clear warning sign of damage elsewhere in your home. If your toilet starts shifting or feels loose, it may mean your subfloor is so decayed it can't act as a stabilizer. Musty, moldy, or muddy smells are also common warning signs of water damage beneath the floor. Any of these reasons is enough to call the experts at Indoor Green Solutions. It's always best to get out ahead of the issue.
Not All Flooring is Created Equal
Besides knowing the signs of water damage, it's crucial to note that water damage might look different depending on the type of flooring in your home. A carpet usually responds to water damage with unsightly discoloration, mildew, or a musty odor. Tile flooring also stains and discolors, but it might also crack or make a hollow sound when stepped on.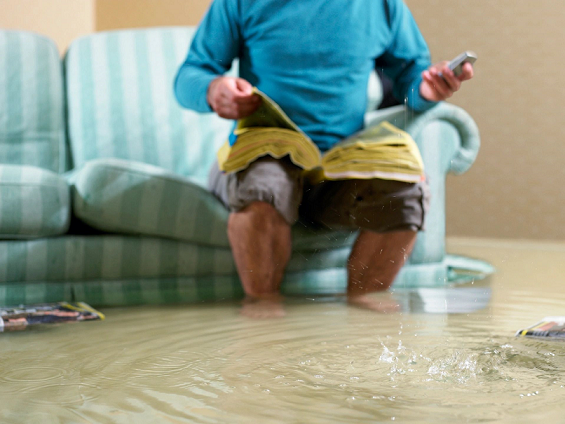 Signs of Water Damage in Hardwood and Laminate Flooring
Hardwood and laminate floors show yet other signs of underlying water damage. You'll need water damage restoration experts if you notice dark spots or discoloration in either of these materials. Hardwood floors tend to buckle, bulge, or cup when met with excess moisture. On the other hand, laminate flooring generally warps and swells along the edges. No matter which type of flooring you have in your home, calling the pros is always a good idea.
How Do I Repair My Water Damaged Flooring?
Before you rush to attempt water damage restoration yourself, make sure you know what you're getting into. Some insurance policies will cover water damage, so you don't need to pay out of pocket. However, if you try to repair the problem yourself, your insurance company may void the policy. That's why when it comes to mold remediation and water damage fixes, it's always a good idea to talk to the professionals at Indoor Green Solutions. We'll help you navigate your insurance policy and understand its provisions.
Talk to the Team at Indoor Green Solutions
No matter the cause or extent of your water damage, Indoor Green Solutions is a team you can trust. Water damage often comes as the result of a traumatic flood or lengthy rainstorm, and we understand you just want life to go back to normal. With over a decade of experience, our team can handle all your water damage and mold remediation needs. Don't allow water damage to further cause destruction to your flooring and home as a whole. Get rid of the damage at the root with a little help from Indoor Green Solutions. We happily serve the Washington, DC community. Contact us today to learn more.
Call Us Today to Schedule a Free Estimate!