Skip to Content
Foundation Issues from Water Damage
Have you noticed soft spots in your flooring? If you've recently experienced a flood or another kind of water damage, this could be a telltale sign something's amiss. Soft spots on the floor are a common sign of water damage, and you should get in touch with Indoor Green Solutions as soon as possible. We're Washington, DC's experts in water damage restoration and mold remediation. We can evaluate your situation, make recommendations for repairs, and fix up your flooring as good as new in no time. Simply let us know where the problem is, and our seasoned team can do the rest! Find out more information on soft spots and ways to alleviate the damage below.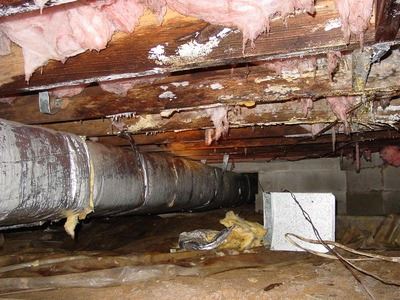 Differentiating the Types of Foundation Damage
Foundation damage is an umbrella term for a plethora of problems affecting your home's foundation. This type of damage might be non-structural. Non-structural foundation damage refers to issues related to cracks and gaps in the basement wall that allow water or moisture to seep in. However, foundation damage can also be more severe, bringing about structural damage. Structural damage means your home might begin to shift under its own weight or sink into the ground over time. Basement walls might start to warp as they're exposed to high levels of moisture for an extended period of time. No matter which type of foundation damage you're experiencing, know the team at Indoor Green Solutions can take care of the problem.
Look for These Signs of Foundation Damage
Check your basement first for signs of foundation damage. If the damage is severe, you're likely to notice a wide variety of issues. Warped or sagging floors are a common result of water damage, occurring as your foundation shifts or sinks into the ground. You might also notice cracking or bowing walls. Although it's tempting just to fix the walls, be sure to correct the root cause as well. Usually, bowing walls indicate poor water drainage. Finally, be sure to check your doors. When your foundation shifts, your doors might become crooked. Indoor Green Solutions should be your go-to at the first sign of any of these problems.
Don't Write Off Excess Moisture
Besides these clear structural issues, be sure to watch for excess moisture in your basement or crawl space. Leaks or flooding can lead to pooled water that can wreak havoc on your home's structure. As this water seeps into the foundation's cracks, they may destabilize your home and cause it to shift. You'll want to regularly check your gutters for blockages as well. If your gutters can't properly direct moisture away from your home, water may begin to pool under your home, resulting in a sinking or shifting foundation.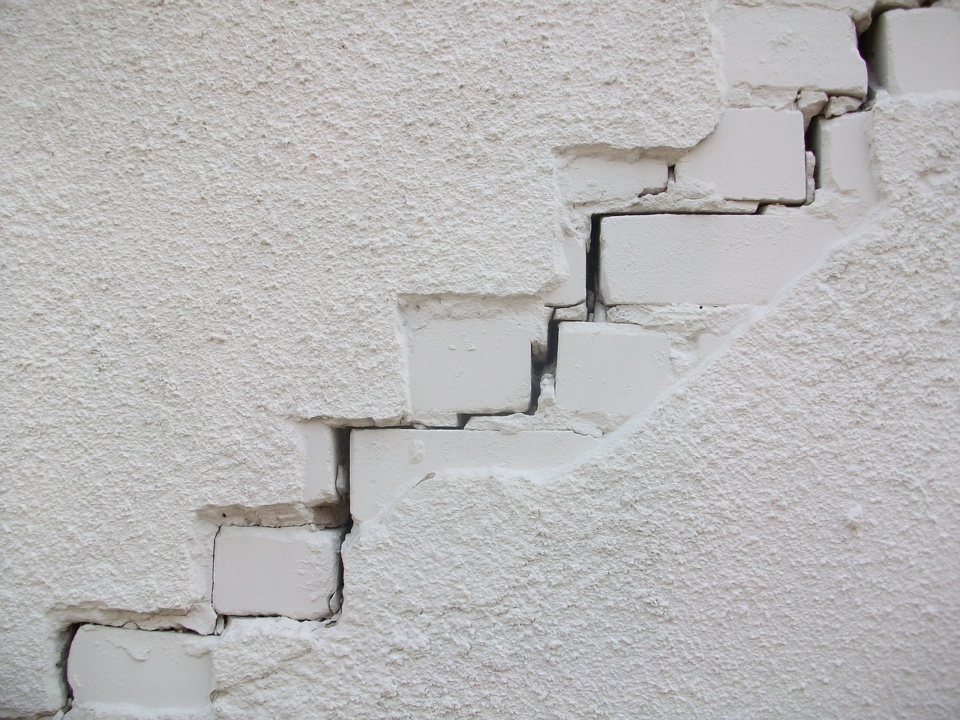 Others Signals of Water Damage at Your Home's Foundation
Most of the previously mentioned signs of foundation damage are specifically to do with your basement. However, you can look for a few additional warning signs elsewhere in your home. First, bugs are generally attracted to wet areas, and cracks in the foundation allow them access to your home. Centipedes, pillbugs, cockroaches, earwigs, and more pests may all be signs of underlying water damage. Cracks in your chimney can also indicate water damage and poor drainage that leads to a destabilized foundation. Whether you see multiple signs or just one, it's never too early to call the water damage restoration team at Indoor Green Solutions.
How is the Water Damage  Repaired?
Our team first gets to work removing the water in and repairing any blocked gutters. We then use humidifiers to dry the affected area. Once everything is dry, we replace the materials that were damaged, such as flooring and baseboards.
Call Indoor Green Solutions: The Sooner, the Better!
Regardless of the extent of your water damage, Indoor Green Solutions can offer the repairs and expertise you need. As Washington, DC's premier water damage restoration experts, we've seen it all. We'll evaluate your circumstances and make sound recommendations for restoring your home and keeping it safe for you and your family. When it comes to foundation damage, the sooner you get in touch with the professionals, the better. This type of damage can quickly worsen and make living in your home dangerous. Contact us today, and we'll provide a free estimate of water damage repair services.
Call Us Today to Schedule a Free Estimate!